The Teaching Professor Conference is the place for educators who are passionate about the art and science of teaching. It's an exhilarating three-day event focused on the latest research-based, classroom-tested best practices to enhance your knowledge and drive ever-better outcomes for the students you teach.
Choose the preconference workshops, sessions, and keynotes that serve your need to know and your desire to grow. Whichever learning path you create for yourself, you'll enjoy an experience that's:
Practical
You'll find The Teaching Professor Conference bursting with research-based, classroom-tested ideas for better teaching. You'll leave with a slew of high-impact, ready-to-implement practices you can put to work from the very first day of classes—without busting your budget or ballooning your workload.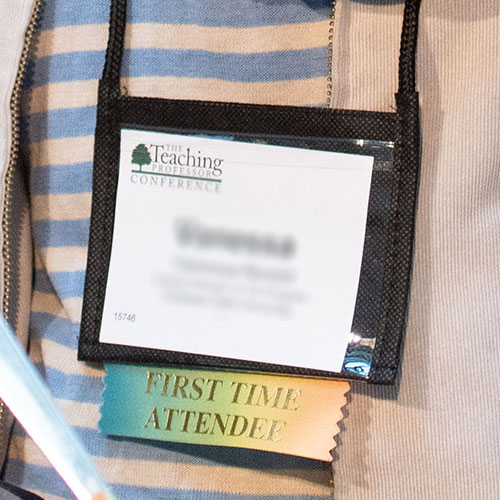 Collaborative
Count on learning not just from our expert presenters, but from your fellow delegates. In pre-conference workshops and interactive sessions, as well as lively conversations over coffee and lunch, you'll hear about the challenges your colleagues face, and their often-ingenious solutions.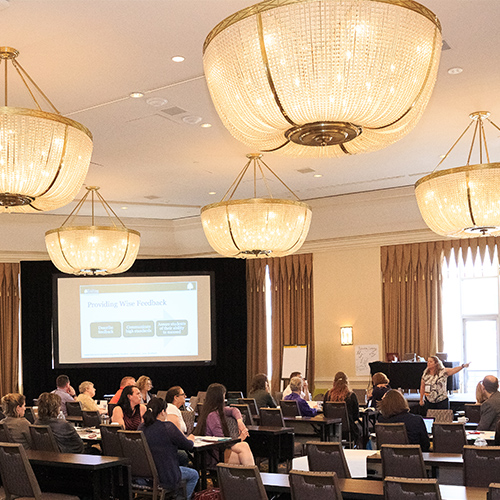 Innovative
From the latest technology, to the latest research, to the latest tools for a changing educational landscape, the conference brings you the best new thinking—side-by-side with time-tested teaching principles. You'll gain invaluable perspectives to help keep your pedagogy fresh and engaging.
Inspirational
Amid the clatter and clutter of an academic year, it's easy to lose sight of why you do what you do. It's good to be reminded that you're impacting lives in the best way possible. Surrounded by others who do this important work, you'll celebrate teaching in all its aspects, and come away refreshed and inspired.
New for this year: All conference registrations include access to the on-demand Virtual Conference. Don't worry if you don't make it to every session, you'll have access to on-demand recordings of the plenary sessions and many of the most popular concurrent sessions!
New teachers and classroom veterans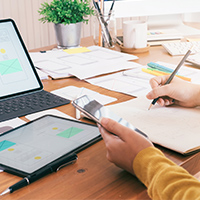 Face-to-face and online educators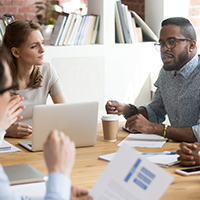 Faculty development professionals
Responsibility for safety and wellbeing during The Teaching Professor Conference is shared among the conference organizers and presenters, the venue, and the attendees. We all have a role to play. The Teaching Professor Conference will provide hand sanitizer stations, face masks, and one way entry and exit to meeting rooms. Additionally, the conference will provide color-coded wristbands for attendees to visually indicate their social distancing preference. If you are not vaccinated you must wear a mask or face covering in any conference or public hotel space. Attendees are encouraged to wash hands or use hand sanitizer frequently, cover nose and mouth when coughing or sneezing and throw used tissues in the trash, adhere to social distance protocols, and to notify conference organizers if they feel unwell or are experiencing flu-like symptoms at any time during or after the conference.
For registration:
https://www.magnapubs.com/teaching-professor-conference/pricing-registration/
Share this: